Future Bolt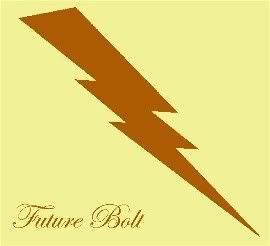 Hotpipes - Future Bolt

Some albums are just made for this time of the year, and
Hotpipes
new CD ranks up there among the best spring albums I've ever heard. It's the perfect soundtrack for rolling down the windows on a sunny day and driving around with the car stereo turned up just a little bit louder than is probably healthy. Clocking in at a succinct 29 minutes, its eight songs alternate seemlessly between guitar driven power pop and keyboard fueled rave ups. I've already
mentioned
how much I love the album's opener, and it's followed up with this gem, making for a potent 1-2 punch to kick off the proceedings.


Hotpipes - "Future Bolt"
(mp3)

Hotpipes will be playing tomorrow night (Saturday, April 12) at The Basement in Nashville, along with
And The Relatives
and Atlanta's
The Howlies
. The cover is only five bucks, and a lineup this killer would be a bargain at twice the price.