Cinco de Mayo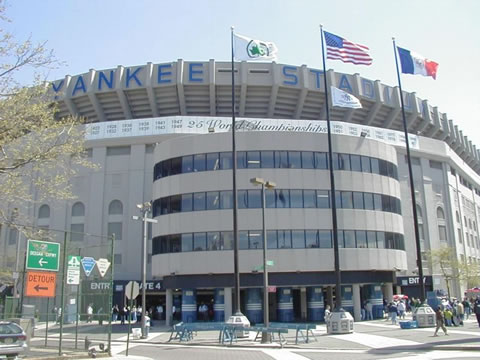 Usually I'm big on theme based celebrations. But today I'll be celebrating Mexican independence by eating lunch at a
Jewish deli
, and then heading to the Bronx, where my dream scenario is to see a
player
of Dominican descent hit one home run, and then watch the
team
he was drafted by win. If it's anything like last night was, it should be one hell of a game.

But since I need to do something thematically appropriate today, I went digging through my CDs before I left Nashville to find something in Spanish to post today. And honestly the choices we're pretty slim. It was basically either something Cuban, or this.


Tito Larriva - "Anarchy In The USA"
(mp3)

This song is from the soundtrack to Bono's foray into screenwriting,
The Million Dollar Hotel
. Tito's backing band on this song include's U2's rhythm section, Larry Mullen Jr. and Adam Clayton, and British session guitarist Chris Spedding, who produced the Sex Pistols first demo session.

Comments:
While out "promoting" Million Dollar Hotel, in which he starred, the always well-spoken Mel Gibson described it as "boring as a dog's ass."
He did not, however, go on to say anything about Jews or American Midol.
Post a Comment
Links to this post:
<< Home