Under The Sycamore Trees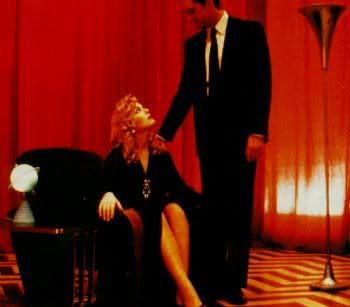 Yesterday I posted the first song ever played on Twin Peaks. Today I'm posting the last song played on the series.

One of the highlights of the series finale was Jimmy Scott performing the David Lynch & Angelo Badalamenti composition "Sycamore Trees." Scott had been one of the premier jazz and big band singers during the late forties and fifties, but contractual issues derailed his career in the early sixties. He worked mostly in jobs outside of music for the next three decades. His appearance on Twin Peaks in 1991 was one of the events that lead to his career revival, and he's been going strong ever since.


Jimmy Scott - "Sycamore Trees"
(mp3) from the
Twin Peaks: Fire Walk With Me
soundtrack
Comments:
I was so excited to see that you had posted "Under the Sycamore Trees", due to the fact that I cannot find the mp3 legally or illegally anywhere else. But, alas, the link is no more. Is there any possible way, from one Twin Peaks fan to another, you could send the file or repost it anytime soon? It would make my week! Ever since my Season 2 DVD came in the post, I've been rewinding over and over just to hear the track. I'm desperate!
Post a Comment
Links to this post:
<< Home