Albums Of The Year 2008
When I first started doing the obligatory year end list a couple of years ago, I made a decision to limit it to my favorite five albums from the previous twelve months. It was partly because I like the aesthetics of a top five, but mostly it was to keep the focus on albums that I really, truly loved. Like most music geeks, I listen to a lot of music during the course of a year, and while I may really like a lot of them, there are only a few albums that I truly connect with.

That said, I had a really hard time limiting this list to just five albums. I seriously thought about expanding it into a...

You're probably wondering why this post just stopped. Unfortunately the original post was deleted by Blogger for some unknown reason (they never sent me notice), and I've had to recreate it based on a partial copy of it I found on Elbo.ws, and the raw data from Hype Machine's 2008 Music Zeitgeist. If it ever shows up on archive.org, I'll get the complete reviews reposted, but for now, here is what the list looked like.



1. The Black Angels -
Directions To See A Ghost
The Black Angels - "Doves"
(mp3)



2. R.E.M. -
Accelerate


3. The Duke Spirit -
Neptune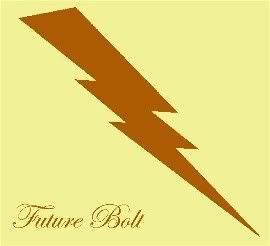 4. Hotpipes -
Future Bolt
Hotpipes - "The Future Is Where We Belong"
(mp3)





5. Flight Of The Conchords -
Flight Of The Conchords
Flight Of The Conchords - "Business Time"
(mp3)

Honorable Mention:
The Wedding Present - El Rey
Isobel Campbell and Mark Lanegan - Sunday At Devil Dirt
All We Seabees - MKUltra
Sigur Ros - Med Sud I Eyrum Vid Spilum Endalaust
Matthew Ryan - Matthew Ryan Vs. The Silver State
Labels: year end