¡Viva la Revolucion!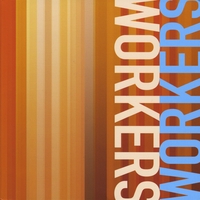 Workers -
Workers


We are only a quarter of the way through 2009, and while it may be too early to declare my favorite album of the year already, I've certainly found a front runner. Depending on how you look at it, Workers is either the best album of a young band's career, or an absolutely stellar debut.

Louisville's
Workers
began their career a few years back under the name Your Black Star. After four album and EP releases, and relentless touring of the US, England, Japan and Australia, last year they announced that they were changing their name. The self titled Workers is the first release under the new name, and it makes one hell of a statement. The opening track, "Revolutions," serves as somewhat of a manifesto for the rest of the album, setting the tone with delay drenched guitars and a driving and rock solid rhythm section. Both lyrically and sonically, the album is much brighter
their last release
, Beasts, yet it sounds every bit as urgent. While most of their final release as YBS seemed steeped in darkness, tracks like "Trinidad & Tobago" are almost relentlessly hopeful. "Spark" rings with the echoes of Unforgettable Fire era U2, and "Funeral" sounds like My Bloody Valentine reimagining "Sweet Child O' Mine" (a strange analogy I'm sure, but trust me, it sounds fantastic). It's simply an amazing record
I could go on and on talking about how much I love this album, but I won't. I'll just say that I've been listening to it pretty much nonstop for four months now, and it's never stopped growing on me. Check it out for yourself at
CDBaby
or
iTunes
.
Workers - "Revolutions"
(mp3)

Workers - "Trinidad & Tobago"
(mp3)
Labels: albums