Albums Of The Year 2009
So now that the holidays are over and a new year and decade has begun, I guess it's high time I get to wrapping up the old ones. So with no further ado, here are my favorite albums of 2009...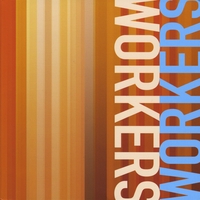 1. Workers -
Workers


This is one of those albums that I knew from the very first note I was going to love. The band formerly known as Your Black Star kicks off their fifth album with a call to arms in "Revolutions," and they don't take their foot off the pedal until it's over nine songs later. Three people shouldn't be able to make a sound this huge, but as anyone who has seen
Workers
live can attest, it's not just studio trickery. Eight years in they've made the album of their careers. If you're one of those people who wish U2 had broken up after War, or that Radiohead would leave the electronics behind and go back to being a ROCK band, or you just like kick ass bands and guitars that alternate between buzzsawing and echoing, you owe it to yourself to see what you missed. It started the year off at the frontrunner for my favorite album of the year and never gave up the position, despite some tough competition from number two. Read our
full review
from April.


Workers - "Revolutions"
(mp3) from
Workers
2. A.A. Bondy -
When the Devil's Loose


Two years ago when
A.A. Bondy
released
American Hearts
, it was hard to believe that this was the same buy that fronted Verbena. Sure his old band occasionally touched on the blues, but mostly they sounded like Nirvana. So the rootsy, folky sound of his solo debut was a revelation. And as impressive as it was, his sophomore effort is even better. The songs are utterly fantastic, and the sound is a bit more atmospheric, while still retaining it's soulful core. Read our
full review
from April.


A.A. Bondy - "I Can See The Pines Are Dancing"
(mp3) from
When the Devil's Loose
3. A.C. Newman -
Get Guilty


Ideally when you release a solo album, it should show a different side of your music than your regular band does. As good as
The Slow Wonder
was, it basically sounded like a New Pornographers album, minus Dan Bejar and Neko Case. With this second solo set,
A.C. Newman
got the balance right. It's familiar enough to appeal to the to the Pornographers fans, but just different enough to sound fresh. The instrumentation branches out with the addition of violin, horns and flutes, while the arrangements touch on new feels and rhythms. Of course, all of that would be moot if his gift for brilliant melodies and quirky hooks weren't there. But "All Of My Days And All Of My Days Off" or "The Palace At 4 a.m." are as catchy as anything he's ever released.


A.C. Newman - "Submarines Of Stockholm"
(mp3) from
Get Guilty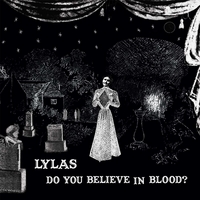 4. Lylas -
Do You Believe In Blood?
It'd been too long since we'd heard from Lylas. In the three years since their last album, Lessons For Lovers, we'd only had a Christmas EP and a random show here and there to tide us over. This fall saw the long awaited release of their second full length album, and it was definitely worth the wait. The new lineup meant new textures and an expanded palate for their often eerie, sometimes delicate chamber folk. Music this pretty is rarely this creepy... and vice versa. Read our
full review
from October.
Lylas - "Baby Brimstone"
(mp3) from
Do You Believe In Blood?
5. Kelly Clarkson -
All I Ever Wanted


If this selection seems a bit left field, its probably because it is. But as I started making this list, and thinking of the albums I listened to the most over the past 365 days, this album was right up there. I don't think Kelly Clarkson even qualifies as a guilty pleasure anymore... "Since U Been Gone" is defnitely among the best singles of the last decade, and the fight with her label to release
My December
gave her more artistic cred than most Pitchfork darlings have. So the fact that there was no song I turned up louder in the car this summer than "I Do Not Hook Up," and "Already Gone" being a really good breakup song means that this album made the cut. Mainstream pop doesn't get much more fun than this. Sure it's bubblegum, but it's really tasty gum.

Labels: year end